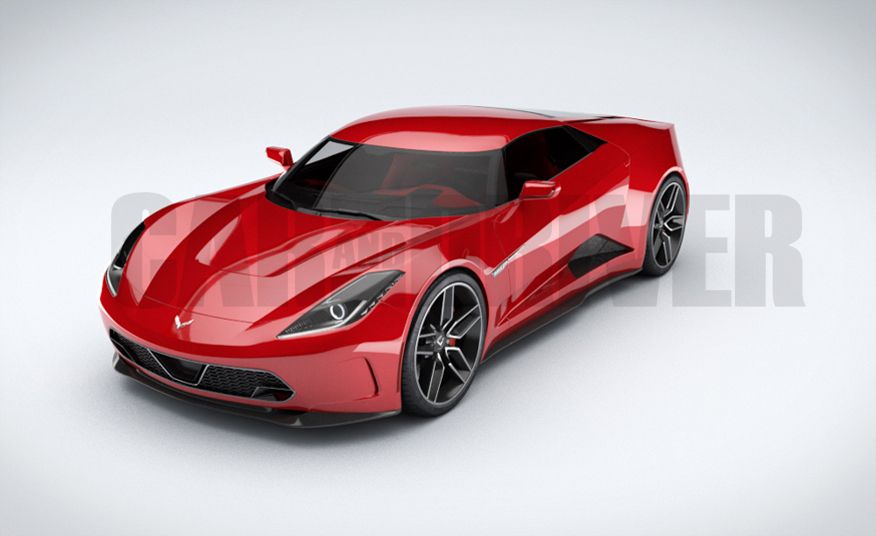 The Z06 boasts host of new technologies for GM's flagship sports car: An eight-speed automatic gearbox, a trick Performance Data Recorder system, a new 6.2-liter supercharged engine and Michelin Pilot Super Sport Cup tires developed specifically for the highest-performance seventh-generation Corvette announced yet.
The Z06 features the same aluminum space frame as the regular Corvette Stingray, but that's not to say that GM simply slapped some high-performance tires and stiffer springs on the Z06 and called it a day. Underneath the Z06's hood sits an all-new LT4 6.2-liter supercharged V8 engine rated at 650 horsepower and 650 lb-ft. of torque. Like the standard Corvette's V8, it also now includes continuously variable valve timing, cylinder deactivation (to reduce fuel consumption) and direct injection.
Supplying that extra boost is a 1.7-liter Eaton R1740 TVS supercharger that actually spins 5,000 rpm faster than the outgoing Corvette ZR1's unit. Other high-tech features include stronger aluminum cylinder heads, titanium intake valves, forged aluminum pistons and stainless steel exhaust headers. A larger capacity dry-sump oiling system is also included.
The V8 can be mated either to a seven-speed manual transmission or a new eight-speed automatic unit with paddle shifters. Instead of fitting the 'Vette with a dual-clutch unit, the automaker's engineers worked to give the eight-speed gearbox "world class shift-response times." GM says that upshifts – at wide-open-throttle – are executed at eight-hundredths of a second quicker than those in the dual clutch-equipped Porsche 911.
Despite boasting two extra gears, the transmission takes up the same amount of space as the six-speed automatic unit currently used in the Corvette Stingray. Moreover, the eight-cog unit weighs about 8 pounds less than the six-speed.
price around $80,000